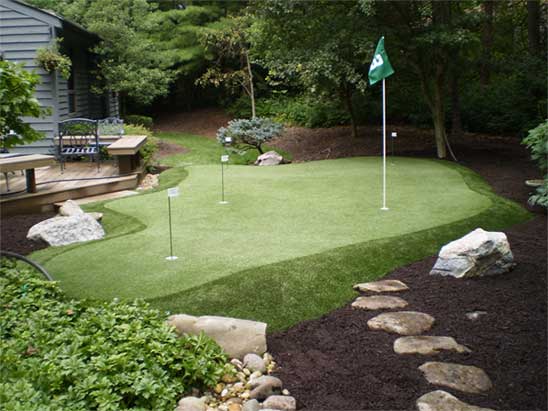 If you love golf you know the importance of your short game skills. With Southwest Greens we offer both indoor and outdoor putting greens as options for installing your very own practice putting green. Once your putting green is professionally designed and installed by Southwest Greens you will quickly realize the benefits of having your very own synthetic turf putting green installed in your home, basement or office. With a putting green at your fingertips you have the ability to enhance your game and skill set in the comfort of your own home or office on your own putting green turf.
Some of the benefits of owning your very own putting green oasis are:
Health
In today's desk heavy focused work, we are encouraged to get up from our desks at regular intervals. We've been labeled at risk with sitting is no known as the new smoking in the battle for better health. Sitting for hours on end is considered detrimental to your health.
With your own putting green you will be able to break up the monotony of your day with intervals of standing, walking, control, concentration, swinging, lunging, reaching, stretching and bending, all these are great to get your blood flowing and helping to lower your blood pressure.
Did you know that overall studies indicate that golfers tend to live 5 years longer on average than their non-active counterparts? Golf not only improves your life span but also your quality of life, reducing and or preventing many chronic illnesses. Studies indicate improvement and prevention against illnesses such as heart disease, colon health and diabetes in addition to many more.
Stress Reduction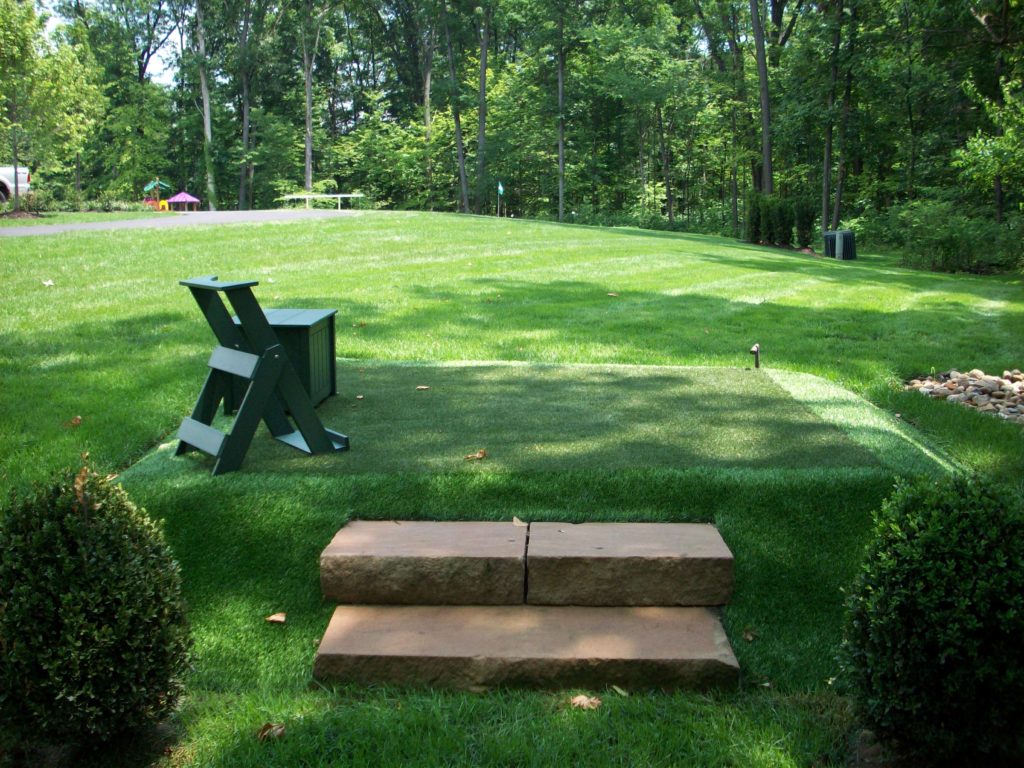 Stress reduction can be found by getting up from your regular life stresses and unwinding with a bit of short game practice. The break from the everyday stress is shown to help with reducing your overall stress levels. By installing a putting green in your home or office you are able to switch gears and change perspective; thus releasing tension and allowing new thoughts and ideas to come to you.
Over all the regular intervals of focus and reward allow you to stay fresh and more productive throughout your day. The break period further allows time for solutions to flood to you in this new relaxed mindset; interrupting the heavy work grind. Taking time to do these meditative breaks can help you shift perspective in your chaotic world. Further benefits found of course affect your performance and your short game very positively.
Cognitive Benefits
Cognitive benefits include improved strategy and problem solving. As well as, focus and concentration. All while soothing tension, anxiety and stress.
Become a better player by improving your short game while it is highly satisfying and rewarding in its own right, regardless of your level of expertise. We all have something we can work on in every aspect of our golf game. By becoming a better player, it makes for a more enjoyable golf game. As you become better you ease frustrations by putting yourself into a calmer, clearer mindset.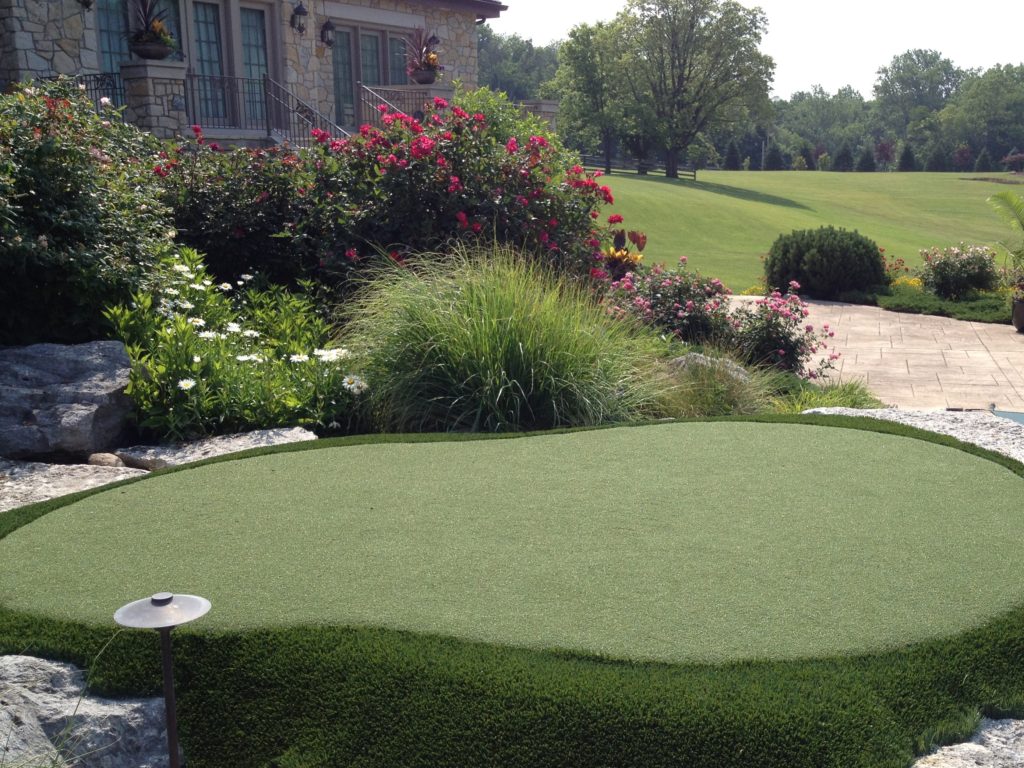 Golf practice becomes its own therapy and you enjoy the game even more. As you put in the time to practice you improve not only in the game of golf itself but these benefits easily spill out in wonderful ways to other areas of your life. Time spent on the putting green and practicing is time well spent, developing calmness, muscle memory, strategy and confidence.
You will find that as you spend the time getting to understand your own personal style, swing and even choice of club will be highly rewarding and put you into a better position for your next live round of golf. As you practice and perfect your short game even the mis-hits matter as you learn from them.
Understanding the nuances of your mindset and focus, the emotion and even the variances found in the weather or distractions that might apply to where your own personal putting green is located. It all matters and as you learn what works for you it will make the practical application of what you learned instinctual in real time application exactly where it counts; a better game and lower numbers out on the course. Not to mention a calmer more practiced short game.
Additional benefits of a Southwest Greens Putting Green:
Chemical free
Made in the USA
100% recycle-able product
Our putting greens are long lasting and highly durable
Professionally designed and installed
Time savings as you no longer have to travel to get to the course
Saving money by not having to pay for dues or fees
Very low to no maintenance
Added value and enjoyment to your home
Curb appeal / resale value, invest in yourself and your home
If you would like to learn more about having a professional Southwest Greens putting green installed in your backyard or office, send us an email and take advantage of our free design consultation.